A few months ago, I wrote a post titled 'Modern Smartphones are Boring'. As much as it was about me having a go at an opinion column, it was also tinged with real disappointment.
Modern mobiles came of age as I was leaving University in the late nineties and every year (ahh, 12 month contracts, remember those?) saw a huge leap forward in both the hardware and the software.
These days, the market is dominated by Android and IOS. Both are very mature platforms, with hardware that just seems to get bigger and bigger to attract attention. Sadly, even after a now-standard two-year contract, the advances are bigger on paper than they are in the hand.
Whether or not you agree with the post, your smartphone is probably still very important to you and you probably give it a hard enough time to warrant a replacement every two years or so. If you're not suckered into the top of the range all-singing-all-dancing beast, then where do you go?
Back in those more exciting times, I loved a Motorola StarTac or Razr. Happily, following a long hiatus from the top, Motorola are back on form with their Moto G and the second generation released recently, at £145, will really make you wonder why you were prepared to shell out more money on a phone before.
I think the thing that surprised me most about this ludicrously cheap phone, is how well made it feels. It's actually pretty hard to find any sense of compromise. This is quality.
Take it out of the box and you'll find a solidly constructed phone with a decent processor from a big brand, a large capacity battery (that should get you into a second day's use with a little care) an 8 megapixel camera on the back (more on that in a bit) and interchangeable back covers for those who want to personalise things up a bit. There's even dual-SIM slots for those who have the need.
You'll notice I've not mentioned the most critical aspect of any smartphone. The screen. But that's because the screen deserves a closer look. Even its own paragraph. Protected by ''Gorilla Glass 3' from Corning (just like the premium phones), the 5" display is of the 720p HD variety. Now the premium stuff has moved on even from 1080p to 2K (aka 'Quad HD'). Those screens look great, but unless you put them side by side, so does this screen. Pixels are pretty much invisible, text looks sharp and pictures are natural and detailed. Yes, they don't leap out the screen like on a Samsung, but those vivid colours are, perhaps, not an honest representation of your photograph.
Whilst we're comparing with the likes of Samsung, also of note is how little Motorola have meddled with the Android operating system. It's more or less the stock experience as provided by Google, with a couple of Motorola apps installed to make life the with Moto G a little bit easier. This bodes well for upgrades and it's looking likely that the Moto G will receive an update to Android 5, Lolipop weeks or even months before some of the other brands.
Whilst the processor and memory onboard the Moto G could be considered distinctly mid-range - the fact is that there is very little software out there that will trouble it, or slow things down.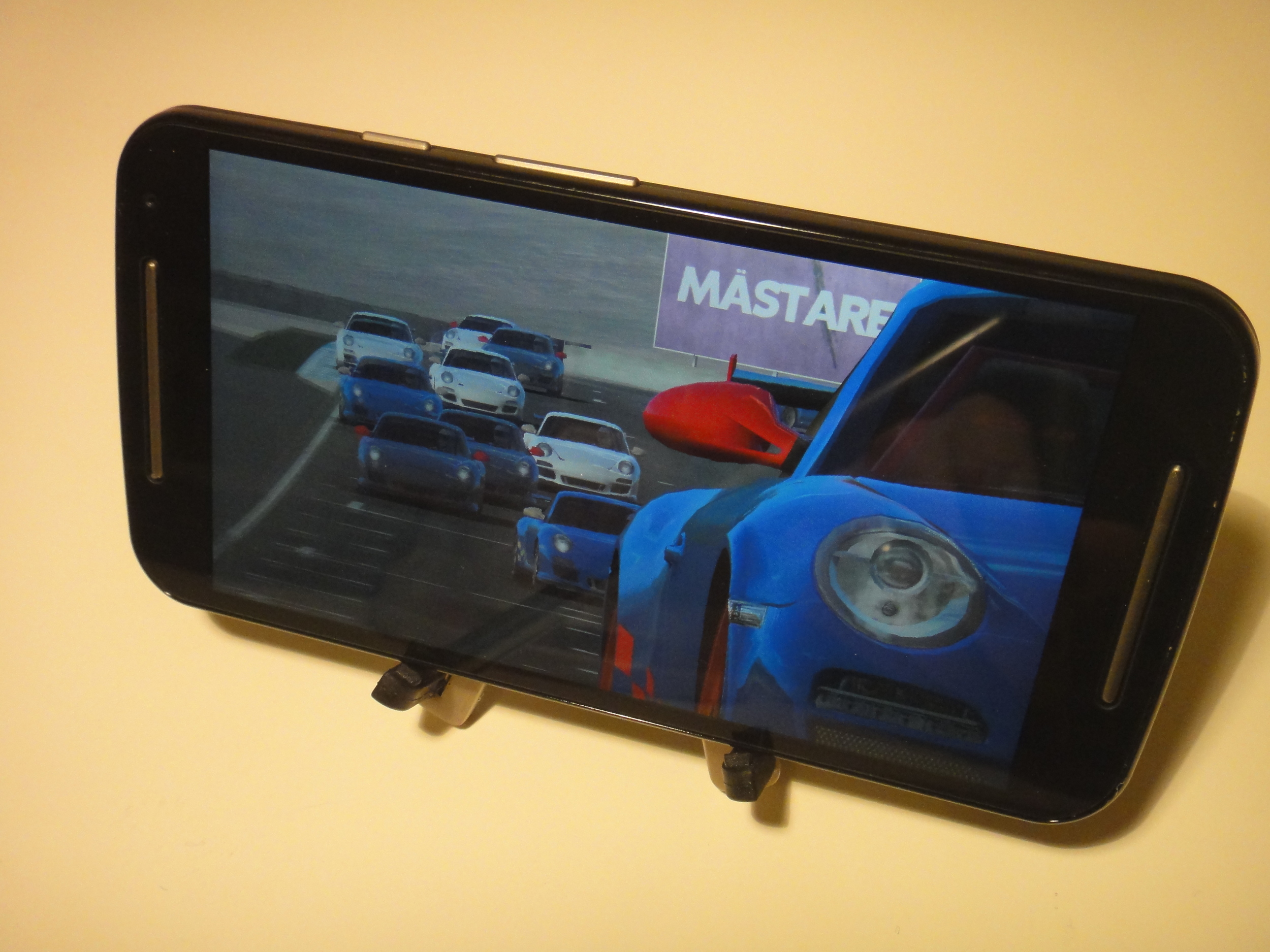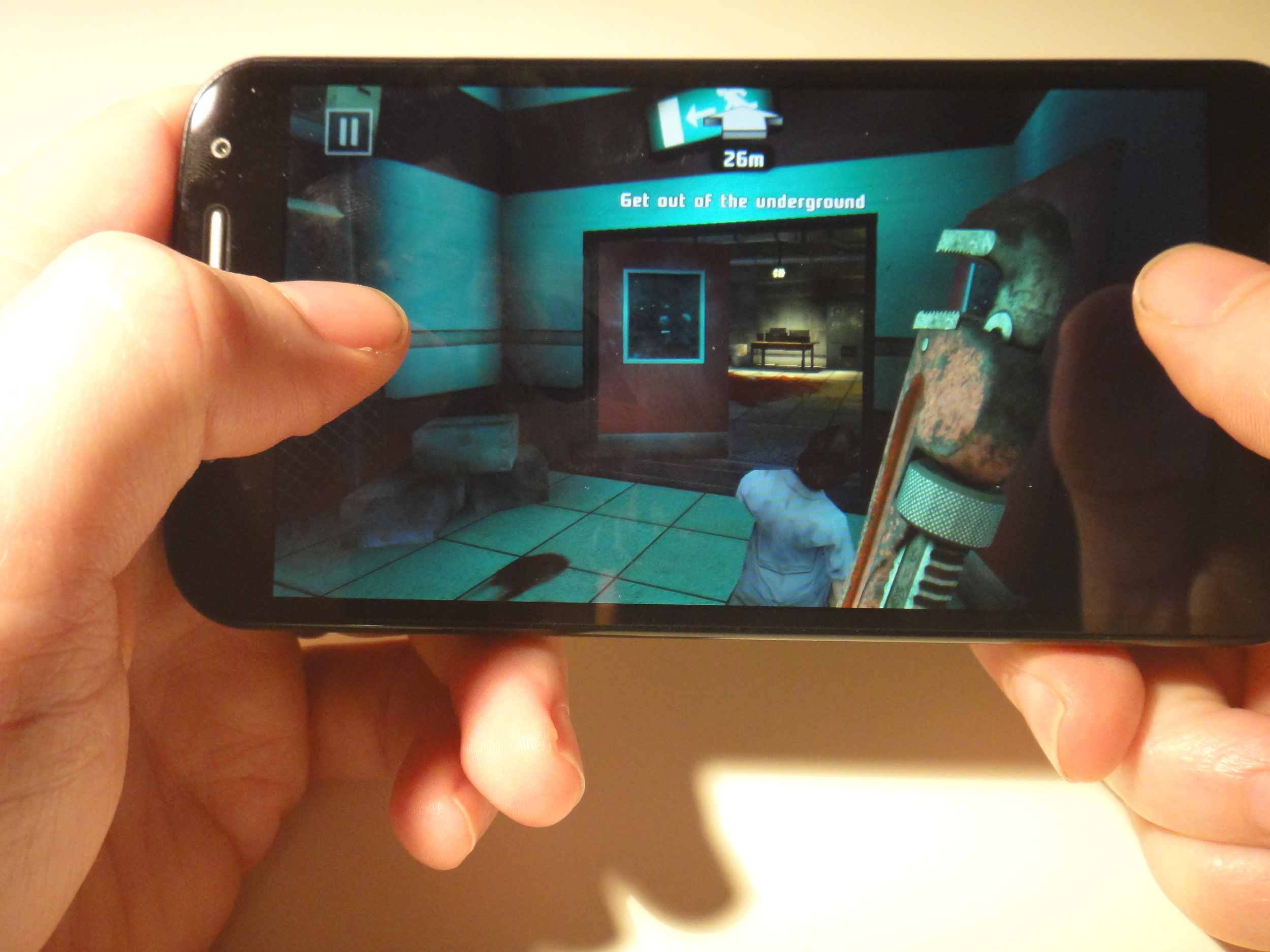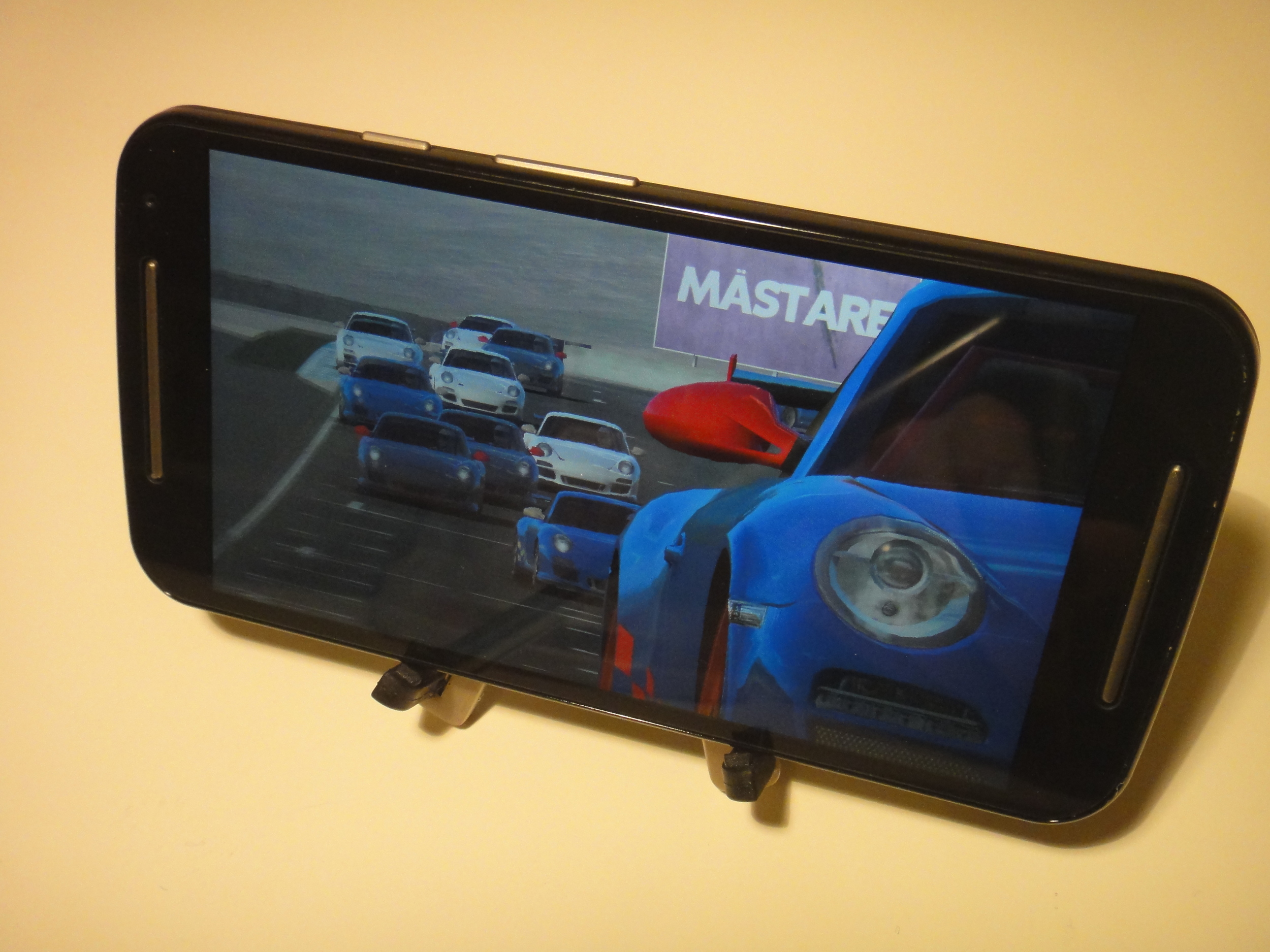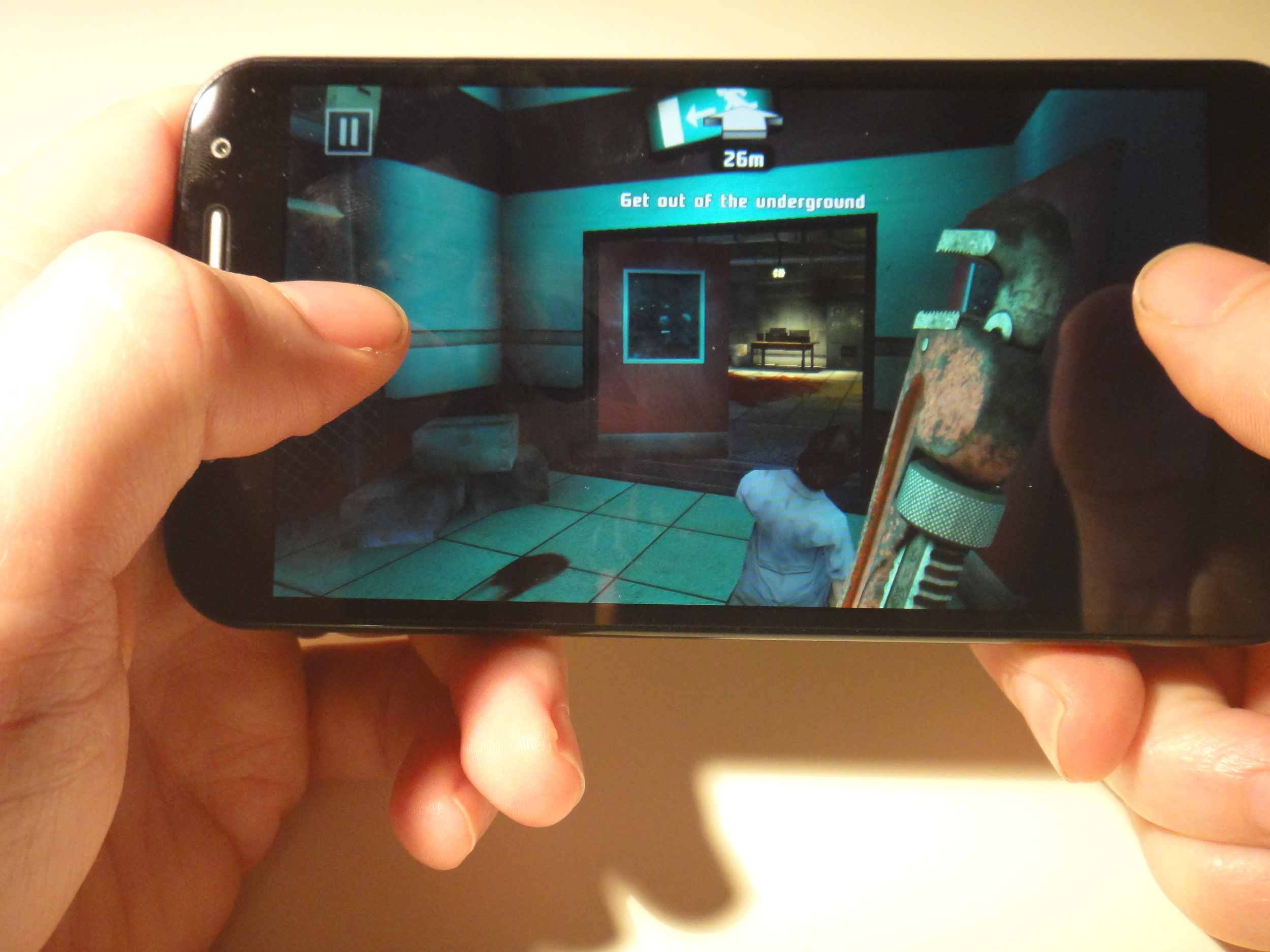 Games tend to be a great test, so I downloaded some of the more taxing 3D games, like 'Real Racing 3', 'Reckless Racing 2' and 'Temple Run 2' and not only did they look and play great, they ran as smooth as butter. If games like this run so well, does anybody really need the extra horsepower of a £500-£600 phone? Even if they do - the Moto G makes the gaming and movie watching experience even more immersive with forward facing stereo speakers. Yes, they won't rival a decent pair of headphones, but they are pretty good.
The same can be said of the general Android experience. The trend is towards bigger and bigger screens, but the generous 5" display on the Moto G is enough to enjoy gaming, surfing and social networking without developing a squint. Again, switching between apps and multitasking is mostly smooth with only an occasional hiccup in the transition animations noticed by the reviewer. Certainly you never find yourself pausing, waiting for things to happen.
As I mentioned, Motorola have added a few apps of their own and unlike a lot of the bloatware found on other phones, these ones seem well considered and genuinely useful.
First up, we have Motorola Migrate. This clever app allows you to easily transfer your messages, photos, contacts, and files over your WIFI network from your old phone to your new one. Simply install the app on your old phone and follow the instructions. It even works for users ditching an iPhone, which is definitely handy if you were previously locked in the iCloud.
Secondly, we have Motorola Alert. This is a 'help me' app for use in times of trouble. When activated, the phone will contact a pre-designated list of people and even dial the emergency services. It can share your position too, so even if you don't know where you are yourself, help should be able to find you.
Finally (unless I missed one) - there is Motorola Care, which is basically a knowledgebase full of instructions and FAQs for the phone. There appears to be a live chat too where Motorola themselves can offer support. I didn't test this, but hopefully it's not as cheesy as Amazon's MayDay.
So what we appear to have here is a very cheap phone that, in most ways, rivals a very expensive one. Why pay more?
Well, one thing I, and many others will pay more for, is the camera. This is the second generation of the Moto G and it was clear from the first that this is where some cost cutting had been done. But that was a 5mp sensor, now we have an 8mp. So have things improved?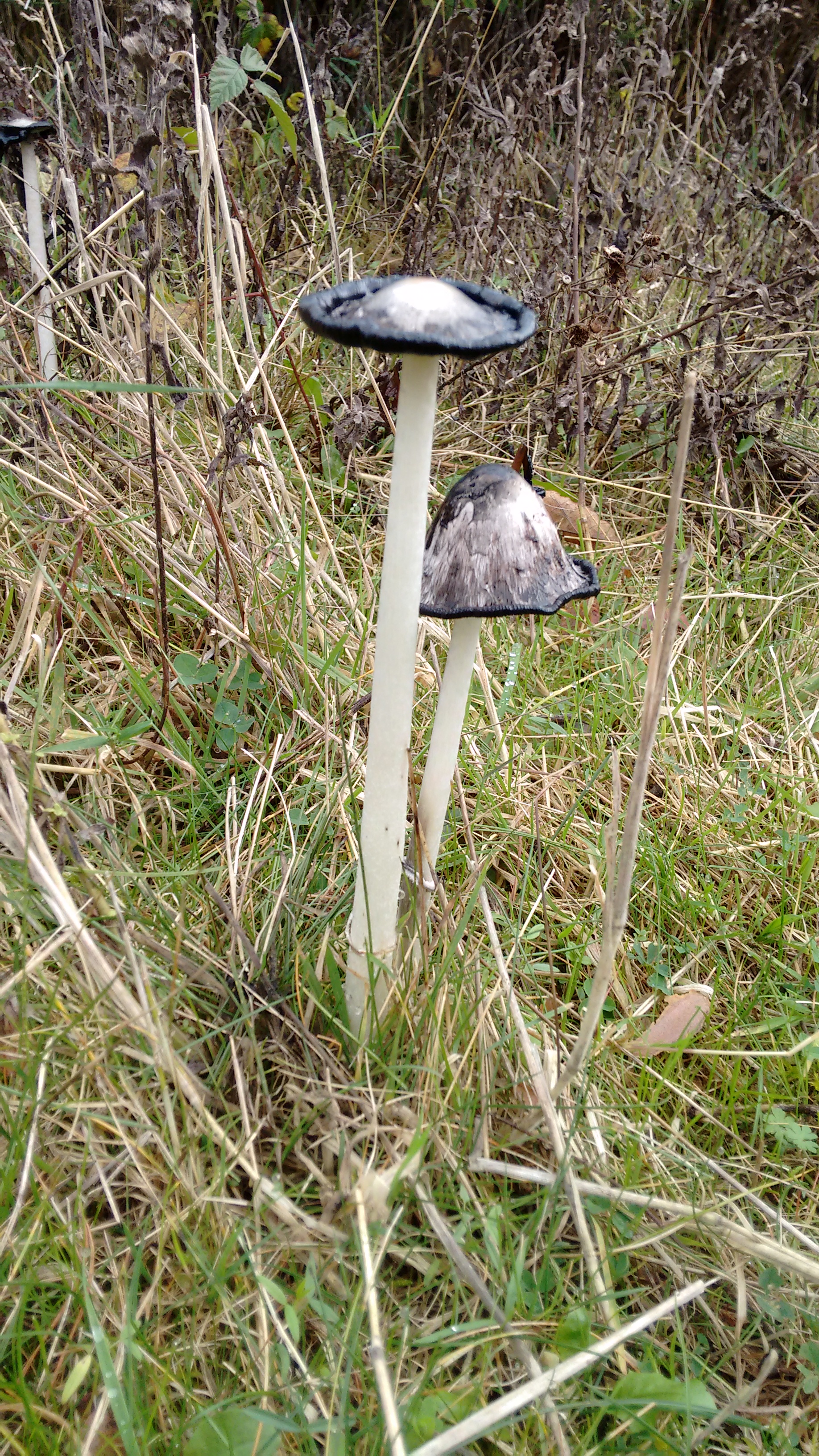 I shall let you judge for yourself. I took the camera out for a nice autumnal walk on the local nature reserve and the results are above. Generally, the camera performed very well. I've left some of the poorer photos in deliberately to illustrate the occasional problems the Moto G had on focusing on the subject. All shots are in auto, except the wider landscape shots where I've enabled HDR to lend some impact. You can see that occasionally, the subject of the picture is blurry, whilst the background remains in good focus. This was annoying, but a second shot usually corrected the problem.
Indoors, in low light, the camera does tend to struggle and shots can be soft or lack detail, like on many other phones. Generally, so long as there aren't fast moving objects in the scene, you'll get something good enough for Facebook and WhatsApp.
Mobile phones have come a heck of a long way since I started spending my money on them in the late nineties and even though getting a new one may have lost some of its magic, these devices are pretty central and essential to modern life. The exciting development is that they no longer have to cost the earth, so you can spend your money going out with that person you were texting instead.
Jp
Check out my gadget recommendations on HaveYouSeen.com and buy from known retailers with cashback.